May is yet another great month for Scentsy. The company has now made it easier than ever to join with a $15 join special! That's right, I'll talk more about that later one. There are so many other amazing deals and specials going on this Spring, so let's dive right in and talk about what's happening in May with Scentsy.
Fifteen Dollar ($15) Join Special Happening in May
I know! I had the same reaction! It's to celebrate Scentsy turning 15 this year. I cannot think of a better time to join this amazing company. They do things like this all the time to help their consultants succeed. They seriously set us up for success.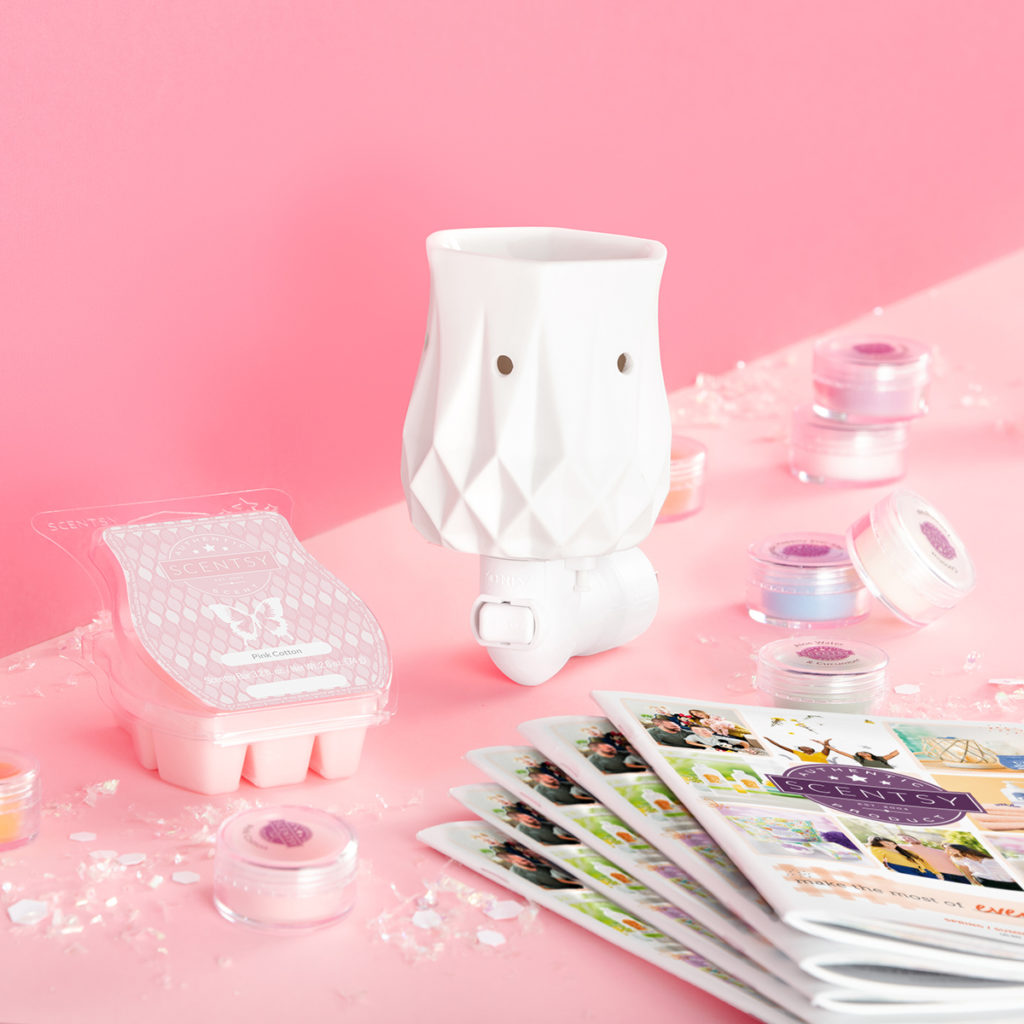 What else would you do with $15? Why spend that $15 on unhealthy food, or the top you didn't need, when you can invest it in yourself? You will get that return in investment with your first order several times over.
I know if, I could join at this time, it would be a no brainer. Look at all you get for just $15. The mini warmer alone cost $20!
Anniversary Starter Kit
Alabaster Mini Warmer
Pink Cotton Scentsy Bar
15 fragrance testers
15 catalogs
Three months of your Scentsy Personal Website FREE
Quick start guide
Three packs of new release scented stickers

Downloadable Consultant guide and product training guide
Printable order forms and other digital tools
.
Folks, that's all you need to launch your own business. Where else will you get this? So why wait? Join me today. Click here to make this investment. I promise you won't be sorry. See my post on earning extra income of why I recommend this company.
You don't have to make it your extra income. It can be your full time income. It can be whatever you make it out to be. But for $15 I say go for it.
What else you say? What's happening in May?
How about this cute warmer of the month, that is 10% off along with the bars, and other scent items
Warmer of the Month is What's Happening in May
Is this not the cutest? And the sent Saddle Up smells pretty special too;
Capture some on-the-range reverie with soft suede, aged leather, sheer musk and a breath of fresh air.
Country Born is the name of the warmer. It is one of Scentsy's element warmers–which means it doesn't have a light bulb. Both of these items are 10% off this month. Grab one or two for your favorite cowboy or cowgirl in your life.
#Nolimit Collection
Oh My Stars! This collection was clearly made with me in mind.
It's your time to #Shine! That means living your #BestLife, making sure to #DreamBig and getting your #Hustle on to crush those #Goals.
I'm dreaming big and shooting for the stars, and beyond with my goals. I have a clear understanding of who I am in Christ, and I'm going to let my light shine.
Pick up your collection, plus a phone ring here. They all smell so good as well. Check out my website to read the description of each. You can grab the full collection, or just one.
Let's live our best life while shooting for the stars and our goals. You have to hustle all while letting your light shine. So what do you say, let's dream big!
I'm here for it all. Send me a message if you are interested.