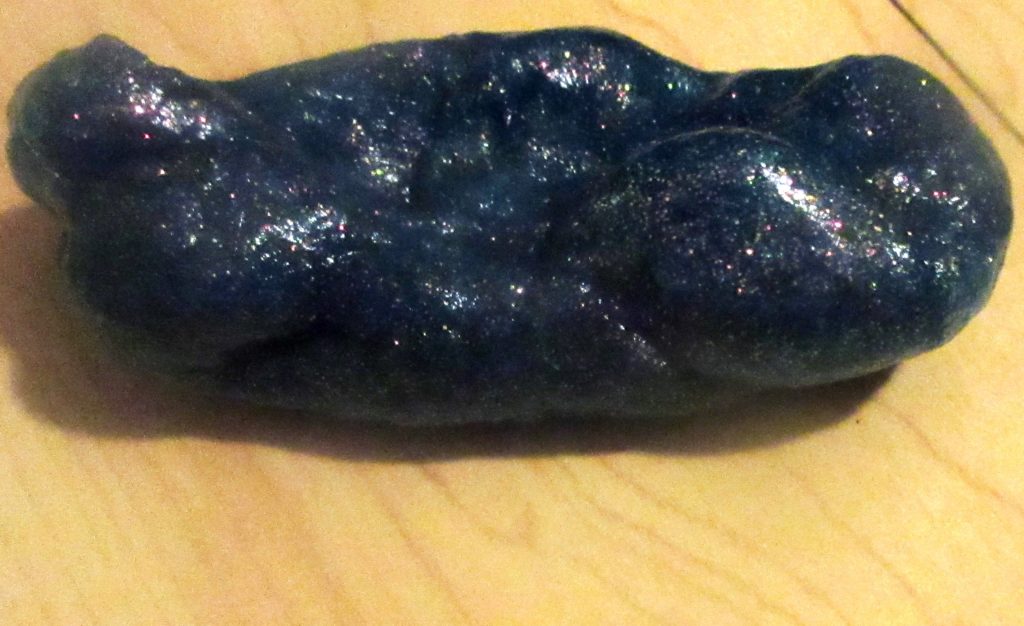 One of Eboni's hobbies, and things she shares on her Eboni's Weekly Word YouTube channel is SLIME. She has turned slime making into a true hobby, almost a passion. She even shares her creations with her classmates.
The other day, I asked her to showed me how to make some of her galaxy or glitter slime. She even made it my favorite color, blue.
If you're looking for fun and easy projects to do with your children, slime making is it…especially on a rainy, or sometimes in our case, a cold snowy day.
A lot of the ingredients you have around your house (i.e. cornstarch for edible slime, or salt for play dough slime).
**I do share affiliate marketing ideas and strategies with you, so some of my material will contain affiliate links for products and/or services I use and love. If you purchase or make a subscription from one of these links, I will earn a commission**
She says it's really easy, but I'll leave that up to you and your children to decide. She doesn't necessarily measure…she's like an old school cook, she eyeballs everything. I'll credit that to her experience.
She has enjoyed slime making so much with household ingredients, we bought her TWO fairly large slime kits to make as much slime as she wishes, without using all of my contact solution.
So I'm going to teach you how to make it using her method.
How to make Galaxy Slime:
Ingredients
Small bowl
Clear glue (enough to cover the bottom of the bowl)
Glitter (any color you'd like, she used red)
Acrylic paint (she used dark blue)
Fine glitter (this is different than the previous glitter)
Slime activator: she used the slime activator that came with her kit but she's used contact solution in the past.
Instructions
In the small bowl add enough clear glue to coat the bottom of the bowl. Next add in your larger glitter. Mix those ingredients together. Don't over mix because it will create air bubbles that causes the slime to rip easier (specific instructions from the slime queen, Eboni).
Now to add the color, add acrylic paint. Using acrylic paint is important in this step. Other types would probably not hold as well.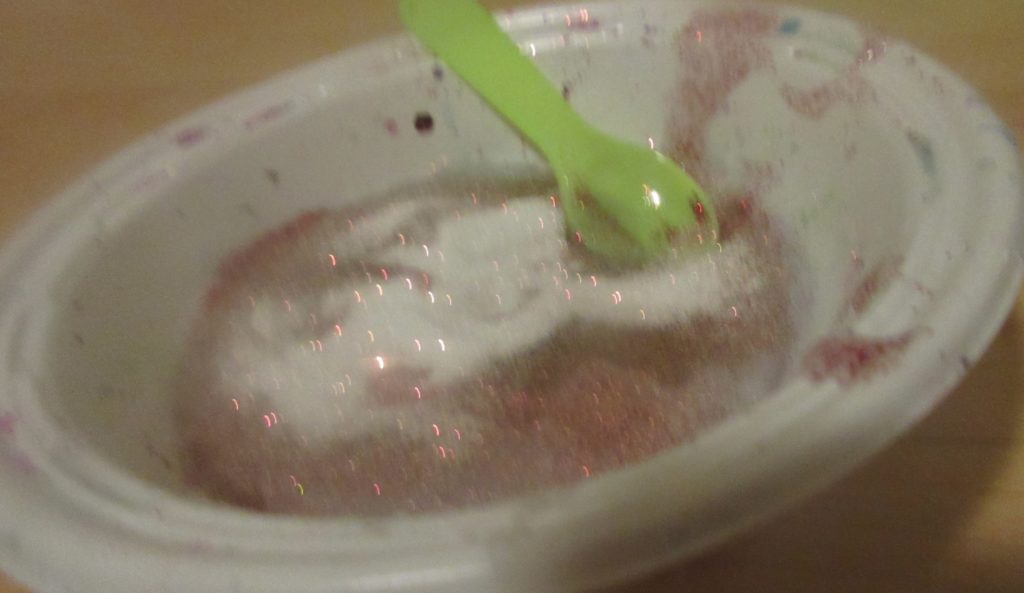 Once the paint is added, mix those all together.
Now add your fine glitter to the mixture. Stir those until they are incorporated together.
Next add a drop of slime activator. If you don't have slime activator, like the kind that came in her kit, contact solution will work just fine..it's a lot safer than borax. If your slime is still sticky, add a little more activator. Add until it's no longer sticky, BUT don't add too much because it will become watery, and will be hard to grip.
If you do add too much, work and knead the slime until the excess activator/contact solution is all out. It will feel a little sticky during this process, but it will eventually become the right consistency.
That's it!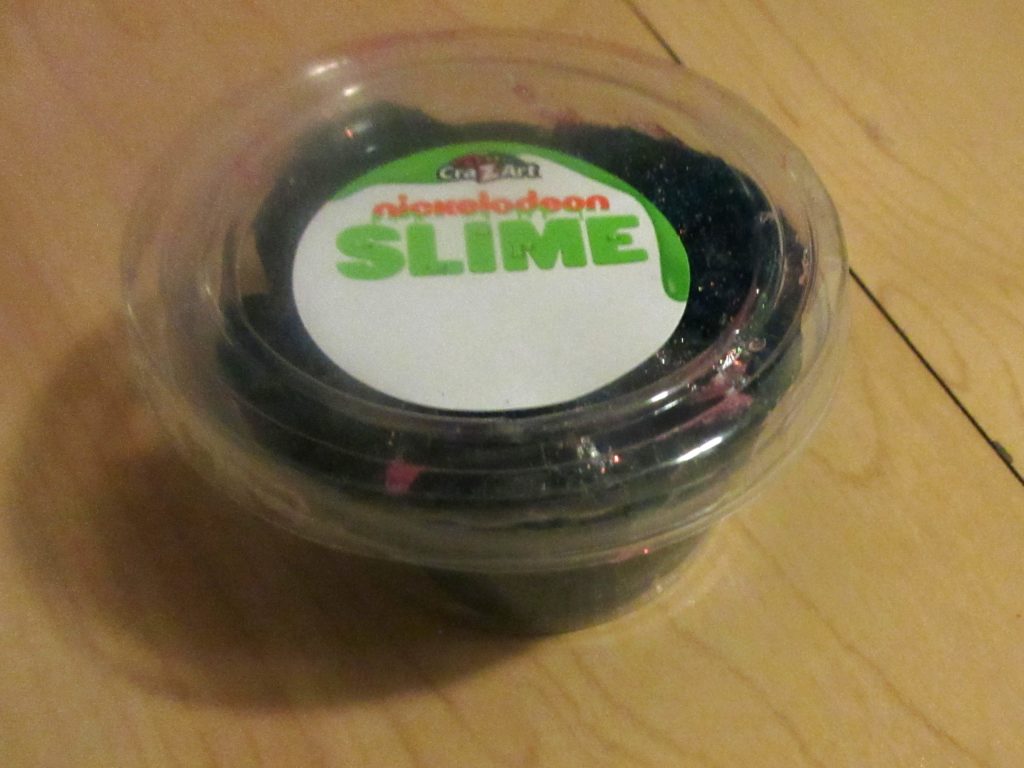 It seems almost therapeutic…I see why she loves it.
Keep checking for other great slime recipes from Eboni, like foam slime, butter slime, diamond slime, and of course traditional slime.
Or you can check out her YouTube channel for other great things from my fantastic daughter.