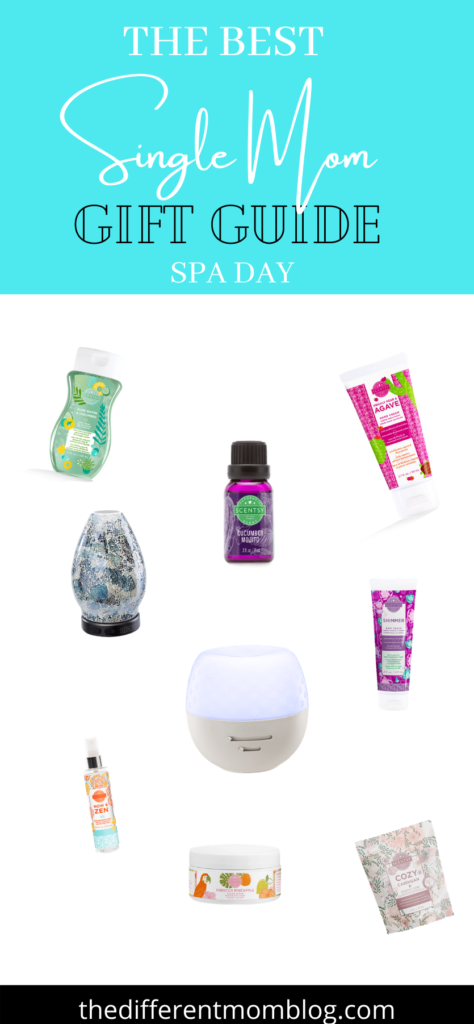 One thing is for sure, us single moms do not practice self care. For whatever reason that may be, we just don't do it as often as we should. To be honest, it took me a while to deprogram and realize self-care is no selfish. I am aware of the importance of it. And that is why I have put together the best single mom self-care gift guide.
It may be a point where we force the single mom in our lives to practice self-care. I mean, if she has these things at home, she will have to use them at some point right? Hopefully, she will learn to schedule self-care and the importance without the force.
But until she grasps the fact that she is deserving and in need of self-care, let's give her a little nudge with some of these items from the best single mom self-care gift guide
The Best Single Mom Self-Care Spa like products:
Sometimes there just is not the time or money to treat yourself to a spa day. So these products work great when you have to be your own therapist at home.
It's more than lotion, it is vitamin-infused, mega moisturizing formulated to leave your skin soft. Not only that, it protects so you can have the best skin ever. Use this after the shower for great hydration. And this scent is heavenly!
All of the yes for this hand cream! If you are a single mom reading this, ask for this. Include this in your single mom gift guide for your loved ones. Or if you are looking for a single mom in your life, this is it. This is why it is included on the best single mom self-care gift guide. Give your hands a life of luxury with vitamin-packed protection and pampering.
Now this is how any mama, not to mention a single mom should end their day! This bath soak not only smells great, it has moisturizing ingredients such as epsom and pink himalayan salts. This stuff is great for those long days or after a crazy workout.
It just does not get any better than this. Let me tell you, this stuff is amazing and second to none! The sweetest treat for your skin! Exfoliating sugar and moisturizing Shea Butter and coconut oil sync up to reveal smooth, soft skin that positively glows.
The Best Single Mom Self-Care Gift Guide Body:
Who doesn't want to smell good? Whether you spritz on a little or a lot, you'll love the long-lasting Scentsy fragrance and skin-nourishing splash of conditioning aloe. This scent is absolutely amazing! But there are several you can choose from, so there are some for every mom.
The Best Diffusers Gift Guide for Single Moms
These diffusers are absolutely amazing! And they are all so beautiful. They are stylish, smart, ultrasonic technology and even a limited lifetime warranty.
This one cycles through different colors. You can check out my Instagram reels to see how pretty the diffuser is when it cycles through all of the colors. I also have a video on my Pinterest stories.
You can't have the diffuser without the oils! They are from natural ingredients, and smell amazing. We really use our diffusers in the winter months with peppermint oil or eucalyptus oils.
If you are looking for more tips about self-care join my FREE Facebook group for more single mom empowerment and encouragement.