With St. Patrick's Day approaching, the slime girl wanted to make her some shiny DIY gold slime.
We wear green in our house on St. Patrick's Day and semi celebrate with a few fun things.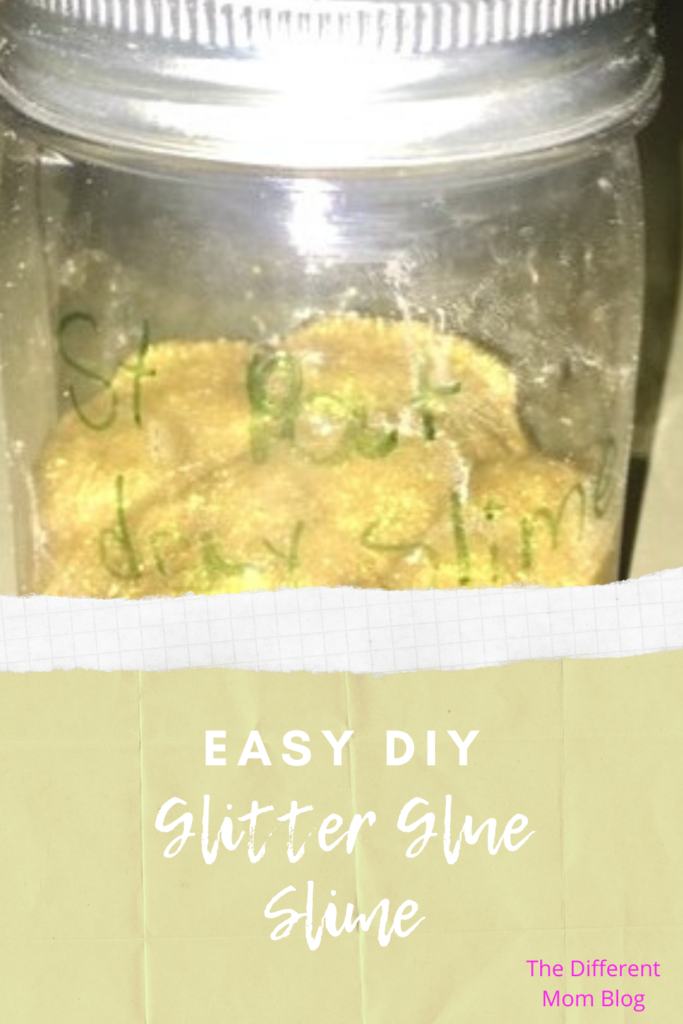 For instance, I made some Rainbow Pancakes one year for my crew that they absolutely loved. You can get the recipe here.
This is so easy, you'll make tons of it (too bad it's not real gold). Below are the simple ingredients and steps to make your own DIY Gold Slime.
All you will need now is your very own leprechaun.
It's only three ingredients to make this sparkly, shiny gold slime.
Ingredients for DIY Gold Slime
Gold Glitter Glue
Contact Solution
Baking Soda
Those are all of the ingredients. And remember, she doesn't measure exact ingredients. So you will need to add the amount as you see fit to get your desired consistency and feel.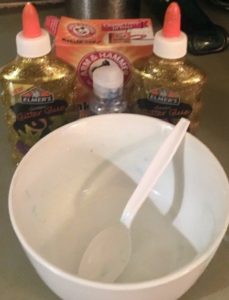 Supplies for DIY Gold Slime
Small Bowl–for mixing
Spoon or something to mix with
That's it…3 ingredients and two materials/supplies. It takes less than 5 minutes to make.
When we say our slime recipes are simple, I truly mean it.
Steps to make DIY Gold Slime
Combine Glitter glue, contact solution, and baking soda into your bowl.
Next mix with your spoon until well mixed.
If slime is too sticky add more baking soda and/or contact solution as needed
Continue to mix until you get the consistency you'd like and it is well mixed
That's it! Check out more of her videos and slime making adventures on her YouTube channel.
We hope you enjoy your slime making adventures. If there are any types of slimes, you'd like for her to do, let her know and she'll do her best to accommodate your request.