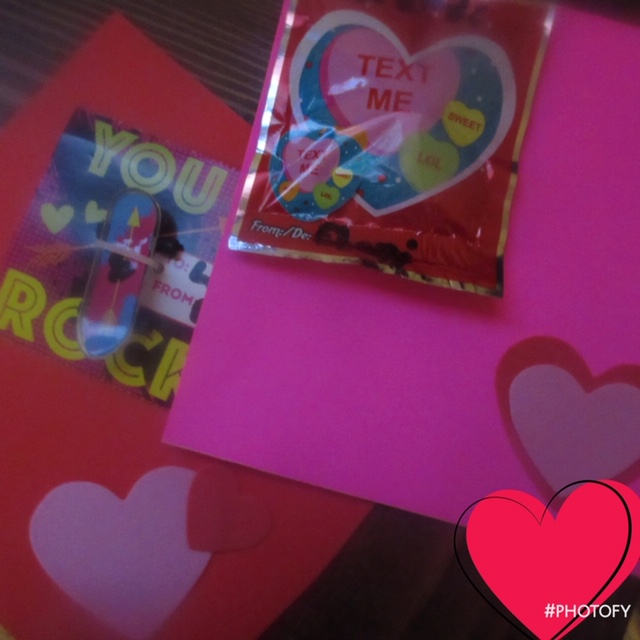 This year, my daughter and I hit up the Dollar Tree to MAKE her class Valentine's "cards." Yes, make…we didn't want to do just the boring ole cards. I let her pick out what she wanted to do. It was all her idea and her designs. I think her classmates will enjoy it, and we had fun making them. They're nothing elaborate and real simple to make.
**I do share affiliate marketing ideas and strategies with you, so some of my material will contain affiliate links for products and/or services I use and love. If you purchase or make a subscription from one of these links, I will earn a commission**
It was cold outside today, so as soon as we got home from work and school, we knew we weren't going anywhere. So we cooked dinner, put on our sweets, and started making the valentines. It took all of 20 minutes tops to make all of these.
I think getting a Cricut.com would be great for making whatever Valentine's Day crafts, or any crafts for that matter. Cricuts make life easier for crafting. A Cricut will not only make crafting easier, but so enjoyable. If you're looking to get $10 off on this one Cricut Explore Air™ 2 machine
If we would have pulled out a Cricut, no telling what we would have come up with!
We got some pink and red poster board at $.69 each to make the actual cards. She chose pink for the girls and red for the boys. We got little skateboard Valentine's Day cards and balloon cards for only $1 per package. The skateboards came 6 to a pack and the balloons came 4 to a pack.
Red poster board
Pink poster board
Sticky hearts
Wacka Pack cards…these are cool! You hit the package and it pops into a square and eventually inflates into a mini balloon.
Mini skateboard cards
Tape
Scissors
We cut the poster board into squares. She had 9 boys and 6 girls (not counting her). We simply taped the cards to the respective squares. Wacka Packs went on pink poster board for the girls, and red poster board with skateboard cards for the boys. We then put the heart stickers on.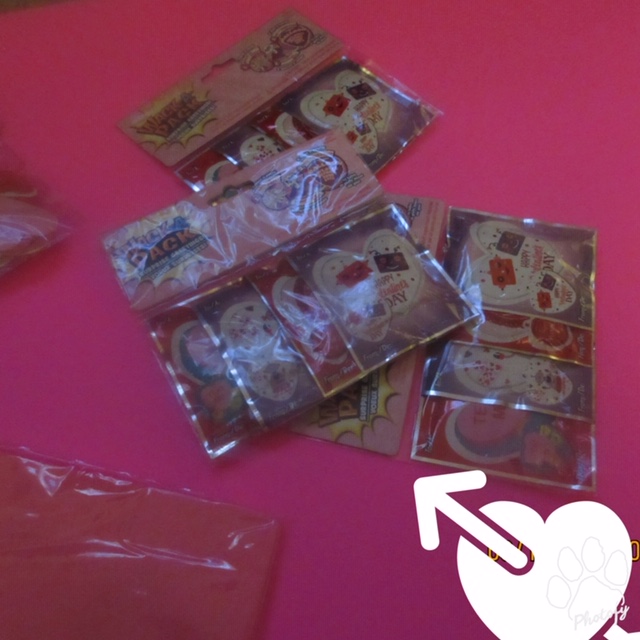 It's always fun to make crafts with her. I try not to be a perfectionist and let her do her own thing. Crafts don't have to be difficult or expensive to mean something. The total for everything was around $5. Her class is less than 20 students so it wasn't too time consuming either. We made these in no time at all. She enjoyed making them for her class, and put a lot of thought into them. And that's what counts and what matters.
I think the finished product turned out pretty good. If you don't have a lot of time or money on your hand, go to Dollar Tree and you can do wonders. It's a each inexpensive spin on your typical Valentine's Day cards for elementary school students.